How EU got rid of gas dependence from RF
EU countries are rapidly reducing the volume of gas imports from Russia. Since the beginning of the full-scale invasion of Ukraine, the share of Russian gas in the European market has fallen more than three times – from 36% to 8.5%.
This is stated in the material of KSE Institute analysts for Forbes Ukraine.
According to experts, the sudden stop of the Nord Stream was not a disaster for Europe, but rather a problem for Russia itself, which is losing its position as an important gas supplier for the European continent.
"The total volume of gas supplies to Europe after the suspension of the pipeline has not changed. A month before the pipeline shutdown, it averaged 6883 million cubic meters per week. In September, this weekly figure remained almost unchanged – 6,741 million cubic meters. European states compensated for the loss of the Russian pipeline by additional gas imports, in particular from Norway.

After the shutdown of the flow, the Russian share in the European gas market decreased from 12% to 8.5%. For comparison, the share of Norwegian gas in September was 35%, liquefied natural gas – 41.7%, while gas imports from Algeria reached 10.4%. Russia with its 8.5% has become a secondary and very insignificant supplier of gas to Europe",
– the publication states.
KSE Institute analysts are convinced that with additional efforts Europe could completely abandon Russian fuel this winter. The prerequisites for such a decision are in place: the EU countries have now reduced gas demand by 7.5% and pumped more than 100 billion cubic meters of gas into gas storage facilities at a record pace, 8-9 weeks ahead of last year's figures.
"In fact, Europe can finally deprive Moscow of energy weapons by refusing its gas. There are opportunities for this – it is needed to reduce gas consumption, increase supplies from alternative sources, increase our own production and replenish storage reserves to the maximum level,"
the authors of the article summarize.
Contacts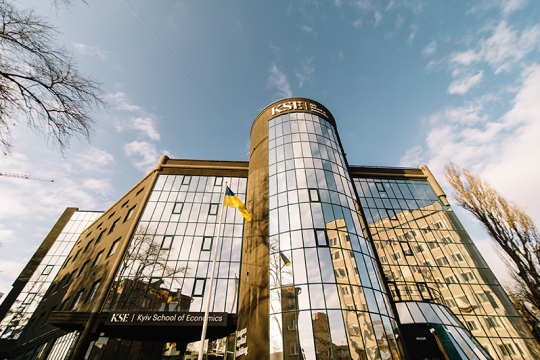 Request for comment for the media