Nataliia Shapoval for Ekonomichna Pravda
This was stated by the Head of KSE Institute Natalia Shapoval in an interview with Ekonomichna Pravda.
"[Designations of Russia as a state sponsor of terrorism] is a package of bills that contains hundreds of restrictions. The main one is the legal responsibility for cooperation and trade with Russia, that means, with the government, civil servants, companies with a share of state ownership.

In Russia, many people and companies are connected with the state, and after the introduction of this sanction it will become dangerous to cooperate with them. Transactions will not be completely prohibited, but it will be necessary to pass such a check that no one will want to do it.

Russia's entire non-humanitarian trade, that is about 90% of the trade turnover of Western countries with the aggressor, will be under the crosshairs of sanctions,"
Shapoval said. 
In addition, Natalia Shapoval stressed that Ukraine demands to strengthen the restrictions on Russia's ability to circumvent sanctions and introduce new technological sanctions, as certain Western technologies are still available to the aggressor state. 
At the same time, in the energy sector, according to Shapoval, it is necessary to introduce price restrictions on Russian gas exports. At the same time, due to the reduction of gas supplies to Europe and after the oil embargo, it is expected that Russia's energy revenues will fall to $150-180 bn next year.
Taking into account that Ukraine's losses from the Russian aggression have already exceeded $127 bn, it is extremely important to receive compensation from the Russian Federation in a short time, Shapoval stressed. In particular, Ukraine can claim the frozen assets of the Central Bank of the Russian Federation in Western jurisdictions worth about $300 bn and the assets of Russian oligarchs worth $30 bn. Thus, the Ministry of Justice of Ukraine is negotiating with the countries of the sanctions coalition to develop legislation and mechanisms that would allow to search for Russian assets, freeze them and confiscate them in favor of Ukraine. Canada was the first to adopt the relevant legislation.
"Ukraine is already doing a lot to obtain reparations and compensation. There has never been a country that assessed the losses in real time during the war, the government and analysts issued reports, took pictures from drones and space.

The technological level is completely different now, so for Ukraine this process can last several years, not decades,"
said the Head of the KSE Institute.
Link to interview – https://www.epravda.com.ua/publications/2022/10/20/692856/
Contacts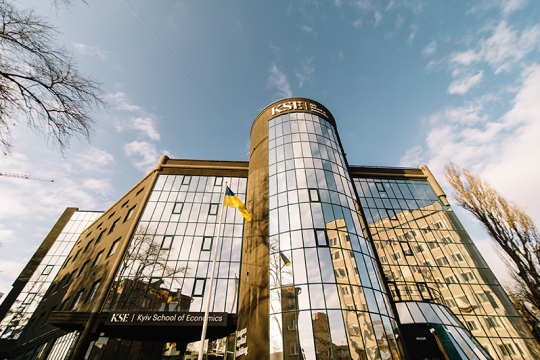 Request for comment for the media