🇷🇺 Seaborne Oil Exports Drop to Lowest Level since Sep 2022, but Revenues Surged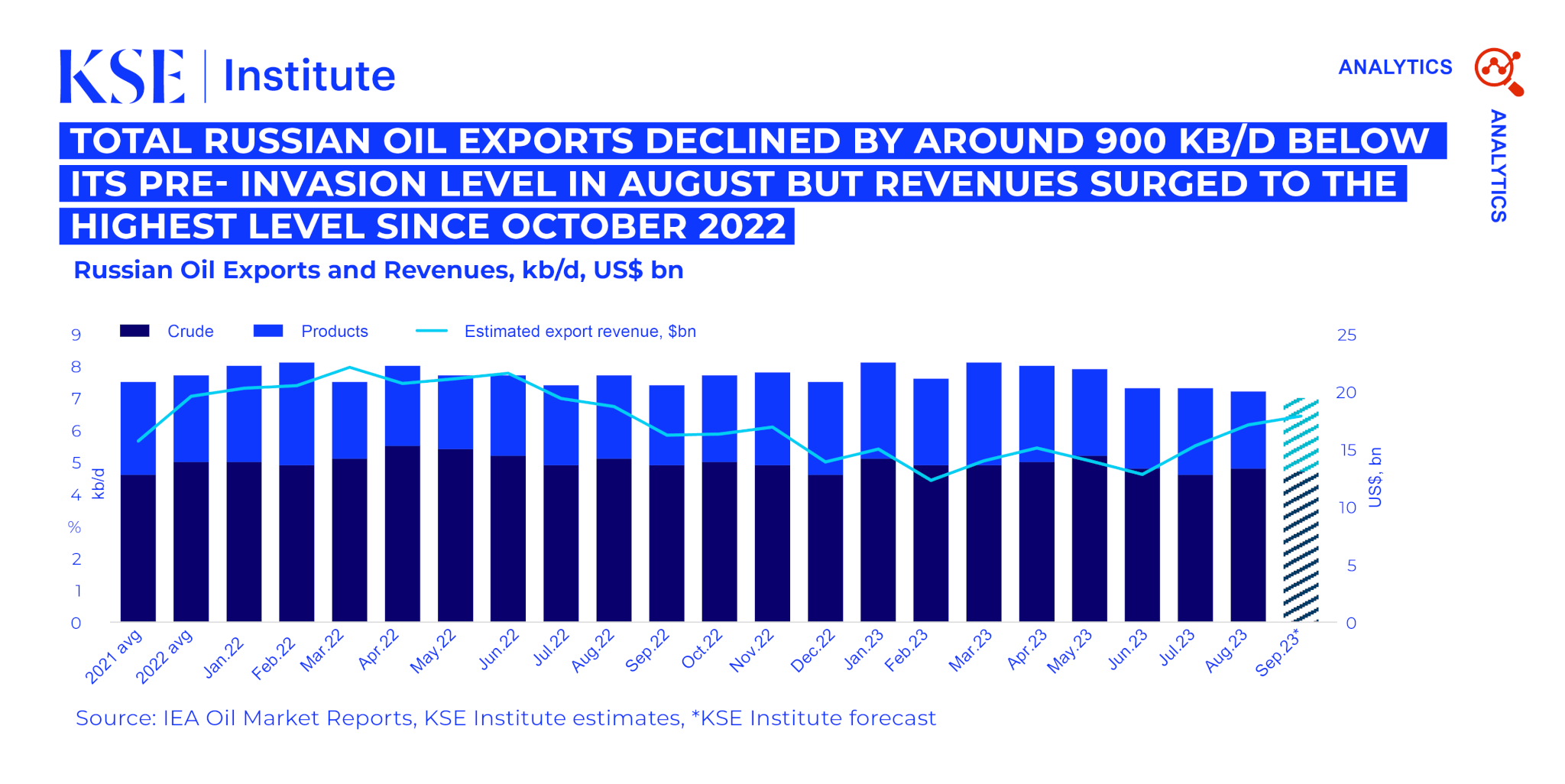 In August 2023, Russian seaborne oil exports reached their lowest point since September 2022, according to the September edition of 'Russian Oil Tracker' by KSE Institute. This decline came as Russia significantly reduced its reliance on Western maritime services.
During the previous month, 39% of Russian seaborne oil exports were shipped by tankers with P&I Club insurance, compared to 52% and 43% in June and July, respectively. The level of P&I Club insurance coverage varied by ports of shipment. For instance, 61% of crude oil exports from Black Sea ports utilized tankers with P&I Club insurance, while only 9% of crude oil shipments from Pacific Ocean ports had this coverage in August 2023.
According to estimates from KSE Institute, there were 156 Russian shadow fleet tankers in operation in August 2023, with 79% of them being more than 15 years old. The operation of this aging fleet poses significant environmental risks, particularly for European countries. These older tankers lack the capital to cover cleanup costs in case of oil leaks near the EU coastline. In August 2023, the shadow fleet was responsible for exports of around 2.1 million barrels per day of crude oil and 0.8 million barrels per day of oil products.
India and Turkey emerged as the largest buyers of Russian seaborne crude and oil products, respectively, following the coalition of advanced democracies' refusal to purchase Russian oil.
Despite steep price discounts for Russian crude and oil products, Urals FOB Baltic and Black Sea prices increased to $71/bbl in August 2023. This price rise rendered them ineligible for shipping with P&I insurance at that price point. Furthermore, in December 2022 to August 2023, ESPO was shipped with Western maritime services at prices exceeding the price cap. Diesel, fuel oil, and naphtha prices also surpassed the price caps in August, highlighting weak policy enforcement by the EU/G7 governments.
In August 2023, Russian oil export revenues increased by $1.8 bn (month-on-month) to reach $17 bn, representing a 9% year-on-year decrease.
KSE Institute estimates that under the base case scenario, with current oil price caps and the status quo of sanctions but stricter enforcement, revenues will contract to $169 bn and $177 bn in 2023 and 2024, respectively, compared to $218 bn in 2022. Lowering the price cap to $50 per barrel below forecast Brent prices would result in revenues of just $144 bn and $82 bn in 2023 and 2024, respectively. However, weak sanctions enforcement could lead to Russian oil revenues approaching $178 bn and $212 bn in 2023 and 2024, respectively.
For more information and detailed insights, please refer to the full KSE Institute report 'Russian Oil Tracker' from September 2023 at the following link.
Contacts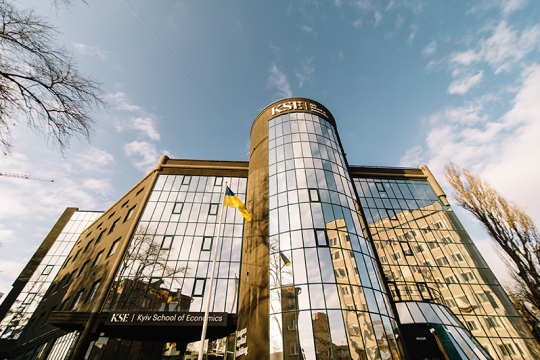 Request for comment for the media